It's not all about cranking the loudest sound. Yet, with the vintage looking speakers in 2019, you will have no trouble satiating your passion for bass and powerful tunes. Today, we put together a list that appeals to those of you who love the performance, convenience and of course – a sleek vintage look.
These are the best vintage speakers we found:
1. TETWELL Bluetooth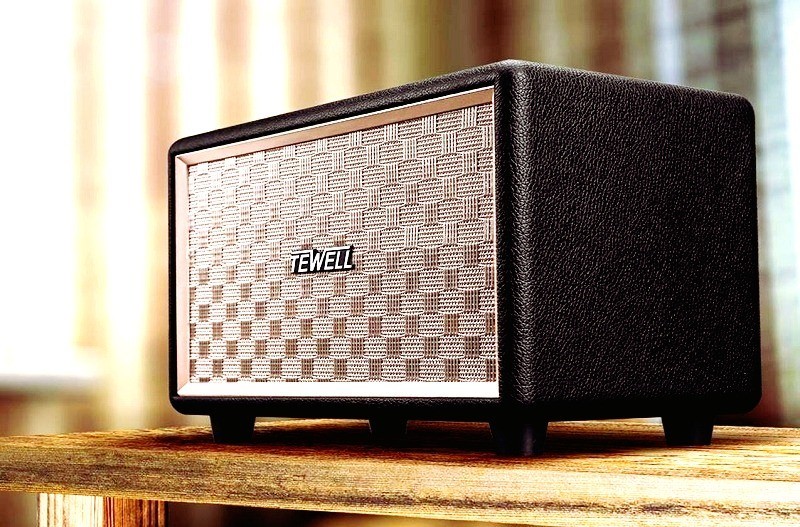 TETWELL has a killer look and will appeal to all of you who love to enjoy yourself a device that has a very specific design reminiscent of an older generation and uses bluetooth technology. The TETWELL packs modern electronics in a classic and highly-polished device. If we have to choose a contender for the best vintage speakers, the TETWELL will be the first one on that list!
The classic retro look is reminiscent of devices back in the 1970s which strikes home with many buyers who are looking to get that extra detail around their house. It is a mix between today's technological advancement and a throwback to a time when life was simpler.
The Bluetooth speaker comes with a 3.5mm input and nylon braided cable, which means that you can expect the wiring to hold up really well and offer you a reliable device overall.
2. Marshall Kilburn
Devices such as Marshall Kilburn aren't praised just for their excellent design. They are durable, a little heavier perhaps and immensely robust, not to mention that the classic look is imbued with brilliant 62 Hz to 20 kHz frequency output.
The Marshall comes with an integrated battery which can give you up to 20 hours on a single charge, quite the impressive feat by all means. There's a double-ended coil cord that features 3.5mm stereo plugs, making the device easy to use from the beginning.
3. Fluance SX6W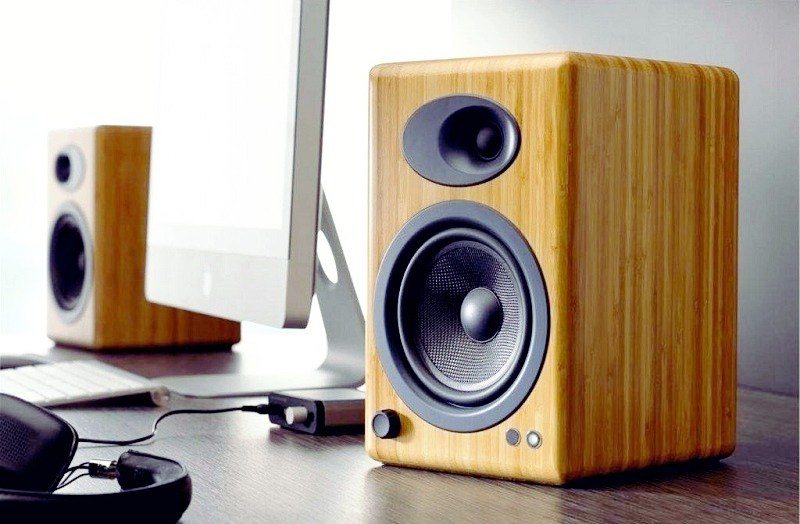 Enter the Fluance SX6W, a set of vintage speakers that will really outdo your wildest expectations. Going for that slightly imperfect sounding, the Fluance SX6W will outdo quite a few modern-day iterations of speakers. The word vintage in their name is there to remind people that this is a product that has been designed for true connoisseurs.
Because of their universal electronics, you can use the Fluance SX6W to listen to various musical pieces, knowing that the equipment will be right up there with your expectations. Built for versatile connectivity, this speaker clearly gives a good name to all other vintage products that want to impress as performance-oriented design under the hood.
4. Sharper Image SBT3002BK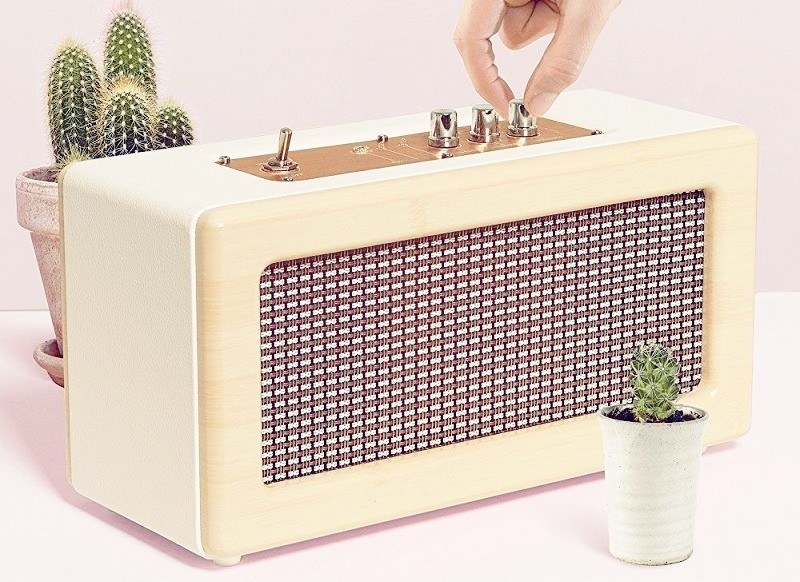 The Sharper Image SBT3002BK has managed to successfully combine the most performance-oriented electronics into an authentic vintage design.
The product is called "vintage", but it offers much in the way of excellent connectivity features. Rest assured that you will be ready to hook up any device you wish right in, be that your tablet, MP3, smartphone or PC.
Vintage is not just about looks these days – performance and practicality matter and that's why the SBT3002BK is for the sharpest customers only.
This concludes our list of the best vintage speakers. Check out other content on our site. You are sure to find more interesting content.