Have you always wanted to find the set of best bookshelf speakers that will add a little more ambiance to watching your favorite movies or playing your favorite video game?
Well, with our hand-picked list of the best bookshelf speakers, you will certainly have no trouble locating the tech you have always known you wanted.
1. Edifier R1010BT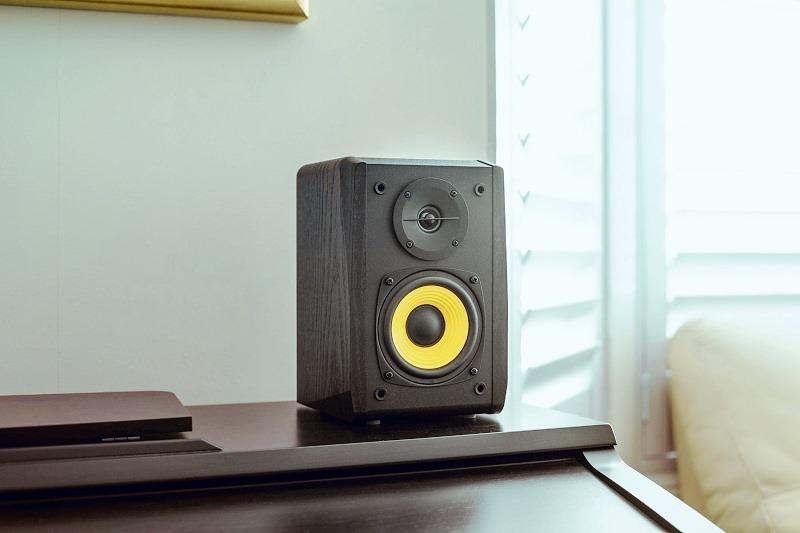 Looking for speakers that look sexy and have a distinct look? The Edifier R1010BT is definitely a top pick for you. The design is very elegant, owing to the wood panel that adds character to the entire set.
You get a compact set of speakers that come at a very affordable price and offer amazing sound quality. Setting up the gear is done in a few simple moves and you are ready to immerse yourself into your favorite flick or game at once.
2. Klipsch R-14M – Looking For A Little More Performance?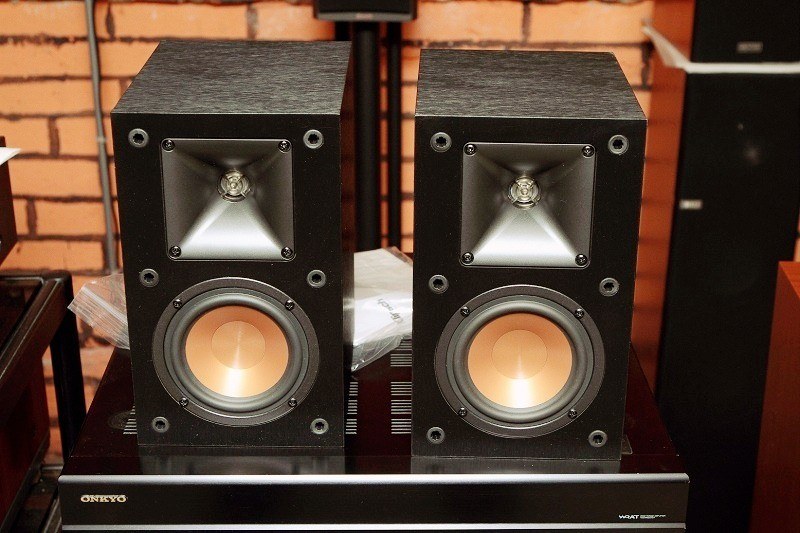 Klipsch R-14M will require a little more in the way of financial investment. However, you will need to snap up a few of these bad boys to make your shelves produce the balanced quality sound you are aching for.
If you are happy with spending a little more, though, Klipsch can easily be called the bestbookshelf speakers.
Powerful, lifelike performance will make you feel thankful for making the smart chance today and purchasing an item of immense value for those amongst you who love great sound quality in the first place.
3. Polk T15 – Best Budget Shelf Speakers You Will Find
There's no shame in being a little more reasonable in how you spend your funds. Thankfully, Polk T15 is just the solution for you. Coming with affordable price tag thespeakers provide you with just what you need when it comes to great sound quality.
Polk T15 features magnetic shielded enclosures, dynamic balance drivers, and front mounted bass to help you get a little more enjoyment out of your sessions. The best bit is that you can buy this speaker for as little as $30.
4. SVS Ultra
Ready to spend a little extra to guarantee yourself a delightful set of equipment? Then you have made the right choice by looking into the SVS Ultra. These speakers will cost you some $999 and they are capable of producing 87dB when it comes to pure power.
The combination of design and light materials allowed the company to focus on producing the best sound quality possible.
5. ELAC Debut 2.0 B6.2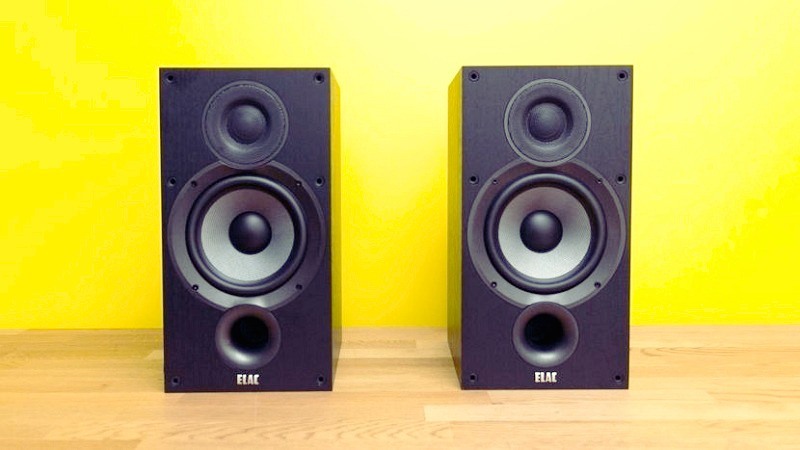 ELAC Debut 2.0 B6.2 is a leg-up from the original version, allowing you to enjoy a little more of everything. The sound comes across more easily, it seems, with this model and the quality is a little clearer. However, only the keenest of ears amongst you will catch it.
A notch more aggressive in performance and design execution, the continuation of the ELAC brand definitely lives up to our expectations. You should definitely consider this set of speakers.